Home
> Next Auction Gallery
Updated Nov 20, 2017
Auction Preview Gallery
Stafford Auction - 13th January 2018
Steam Nameplates
Brass Steam Locomotive Nameplate "FLYING DUTCHMAN" as carried by a Riddles designed BR Britannia Class 4-6-2 No "70018" Built at Crewe Works in June 1951. Allocations included Old Oak Common, Cardiff Canton, Carlisle Canal, Longsight, Crewe North, Crewe South, Carlisle Upperby and Carlisle Kingmoor from where it was withdrawn in December 1966. Cut up at Motherwell Machinery & Scrap, Wishaw, near Motherwell 05/67. A wonderful opportunity to own this first time in auction iconic plate. Ex Loco condition. Arguably one of the best names in the class!
Extremely rare metal steam locomotive splasher named "LAIRD O' MONKBARNS" as carried by Reid designed NBR/LNER 4-4-0 D30/2 class locomotive No 62421. Built by Cowlairs Works in April 1914. Allocated to Edinburgh St. Margarets Shed all its working life it was withdrawn from there in June 1960. Cut up at Cowlairs works 08/60. This is a unique historical survivor and no doubt would be of great interest to our enthusiasts north of the border. Original Ex Loco condition. Purchased by the vendor in August 1961 while visiting Cowlairs Works, he was amazed to see it laying against a load more scrap metal and asked someone in the office if he could buy it. They charged him 10 Shillings. That was 56 years ago.
Nameplate and Cabside set from GWR 4-6-0 "King" Class No 6006, named "King George I".
Built Swindon, entered service during February 1928. Withdrawn during February 1962.
Longmoor Military Steam Railway Nameplate
Rare and Special Items
Brass Commemorative Cabside Plaque . As carried by a Gresley designed ex LNER/BR V2 Class 2-6-2 Locomotive No 60835 (Original Number 4806) "THEGREEN HOWARD". Built at Darlington Works in September 1938. Allocations included York, Gateshead, Heaton, Tweed mouth , Aberdeen Ferryhill and Edinburgh St. Margarets from where it was withdrawn in October 1965. Cut up at Campbell's, Airdrie 12/65. This nameplate was affixed at Richmond Station, Yorkshire in the same month of entry into service.
Rare Fox - Details coming soon.
Londonderry and Lough Swilly Railwayana Collection
This plate is from one of the initial carriages on the Lough Swilly Railway. 22 of these carriages were bought between 1884 and 1889, from Railway Carriage Co Ltd of Oldbury. These carriages were 31ft 9in in length and had 6 wheels on 3 axels arranged on the Cleminson principle, to accommodate the charpe curves on the system.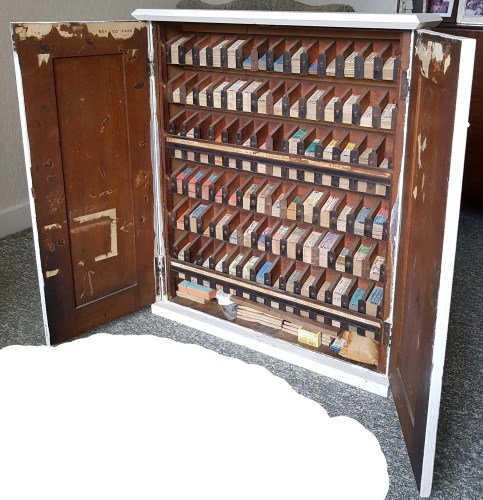 Edmonson Ticket Cabinet with Tickets from early 1900s. This Cabinet was used in the Londonderry Station of the Londonderry and Lough Swilly Railway. It contains numerous very specific tickets.
Motor Launch, (Aberfoyle), Original Registration plate. This registration plate came off the US Navy launch that was acquired by the Lough Swilly Railway, for the Fahan to Rathmullan ferry service that the company ran in conjunction with their train service. This launch came into service in 1947. It was the second vessel on the service to bear the name Aberfoyle. The first came into service in 1913 and operated for 2 years before being requisitioned by the navy. It never returned. The plate is brass, 6.5in x 2.25in
2 Printing plates. These 2 engraved copper plates are for producing company headed paper. One plate is for "Londonderry & Lough Swilly Railway Company". It has a steam train logo and has spaces for the signatures 2 directors and a secretary. The plate is 8.125 in by 2.5 in. The other is for "Lough Swilly and Letterkenny Railway". There plate also dates the paper with 188... The plate is 5 in by 2.5625in
Original drawing for G.N.R.I. for Railcar "A". Railcar A was the first railcar to enter service with GNRI in July 1932. This unit had seats for 32 passengers and could be driven from either end. Power was supplied by a 6 cylinder AEC engine. It developed 130HP and had a maximum speed of 50 mph on level track. This railcar remained in service until 1964.
MRNCC Guards Watch. Circa 1910. This watch was used on the Midland Railway line, between Belfast and Londonderry. The Back is stamped "M.R.N.C.C. No 56"
Guard's Whistle. (The Thunderer) Stamped G.N.R.I.
No 5 Hudswell Clarke Worksplate. This plate came off No 5 Engine that operated on the Londonderry and Lough Swilly Railway, in North West Ireland, between 1912 and 1953. This was a narrow gauge, (3ft) system. This engine and her sister unit were the only 4.8.4 engines operating in the British Isles. The two engines were also the most powerful narrow gauge engines, almost as powerful as standard gauge units. No 5 was the last engine to run on the Swilly system as it was used on the lifting train in 1953. It was used for this purpose as it was the only one with sufficient water capacity for the job. The plate is brass, 61cm x 41cm and weighs approx 13Kg.
Clocks
Tender Plates
Steam Loco Express Headboard
Shedcodes
Books
Cuneo - The mouse and his Master
Don Beckon Sketches
Rare - One off hand drawn sketches by Don Beckon
Special Historic Item
Signalbox Name Boards
Flamecut Panels
The Hereford Collection of Cast Iron Notices
Cast Iron Notices
Depot Plaques and Double Arrows
Boundary Markers and Mile Posts
Signalling Equipment
Track and Signalbox Diagrams
Loco Whistles
Loco and Hand Lamps
| | |
| --- | --- |
| Jersey Railway Hand Lamp | Road King Lamp |
| | |
Railway Map
A Collection of Paychecks
Posters
Transfer Plaques
Model Britannia Loco
Diesel and Electric Nameplates
Ex. Warship Class 43 No D864.
Built Swindon 1962, withdrawn November 1971. Sheds include Laira and Newton Abbot.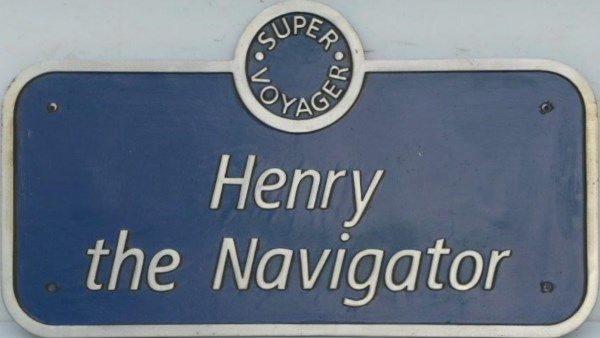 Diesel and Electric Worksplates
Steam Worksplates
Cabside and Smokebox Numberplates
Totems Station Signs
Target Station Signs
Door Plates
Enamel Signs
CROMER Collection




SUPERB RARE PRIVATE COLLECTION OF - "N&S RY - M&GN - L N E R - M S&LRY" - RAILWAY LAMPS

































































C/I Arch Plate
Wagon Plates
Royal Scot Framed Photo
Highway Signs and Items
Carriage and Destination Boards
Double Sided Destination Sign
South African Railways Cabside
Advertising Enamels
Moderm Image Signs
Ex manchester Piccadilly Station
Miscellaneous Collectible Items
Quality Reproduction
Reproduction Britannia Smokebox
Ex "FLYING DUTCHMAN"
Reproduction of this Web site, in whole or in part, in any form or medium without express written permission from Railwayana Auctions UK Ltd is prohibited.
Railwayana Auctions UK Ltd - Company Reg No. 04340893. Registered Office: Llys Edmund Prys, St Asaph Business Park, St Asaph, Denbighshire, LL18 OJA.