Home
> Next Auction Gallery
Updated Jan 17, 2019
Auction Preview Gallery (Part 1)
Stafford Auction - 2nd February 2019
Nameplates (Steam)
Brass Steam Locomotive Nameplate "TRETOWER CASTLE". As carried by a Collett designed ex GWR 4-6-0 No "5094" built at Swindon Works in June 1939. Allocations included Newton Abbott, Plymouth Laira, Bristol Bath Road, Swindon, Gloucester Horton Road and Bristol St. Philips Marsh from where it was withdrawn in September 1962. Cut up at Cashmore's, Newport, South Wales 12/62. Tretower Castle is near Crick Howell, Powis, Mid Wales.
Ex GWR Grange No. "6872"
See matching cabside below
Ex GWR Hall No. "4994"
See matching cabside below
Cabsides (GWR and BR)
Ex GWR Grange "CRAWLEY GRANGE"
See matching nameplate above
Ex GWR Hall "DOWNTON HALL"
See matching nameplate above
Cabsides (Industrial)
Ex Manchester Ship Canal Loco
Smokebox Numberplates
Ex GWR Hall Class "BODINNICK HALL"
Worksplates (Steam)
Ex LNER Peppercorn A2 Class
No 60537 "BACHELORS BUTTON"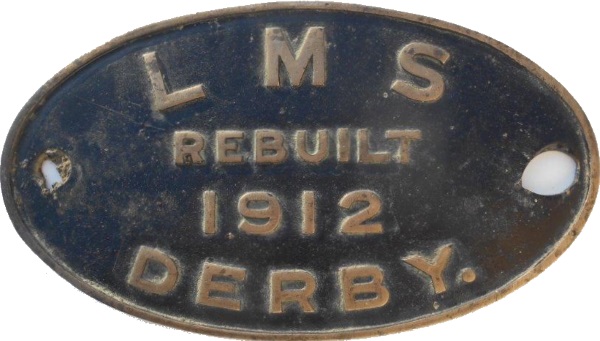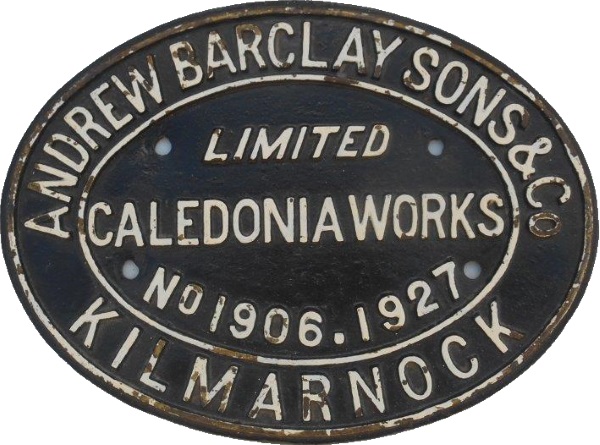 Loco Tender Plates
Signalbox Name Boards
Shedcode Plates
Totems
AN ICONIC TRIO FOR ALL YOU GOLFERS
Now on offer in our next auction
2nd February 2019
Very Rare - First time offered in Auction
Rare Survivor - (ER) Totem - "WICKFORD"
Never Been Offered Before
First Time In Auction

Enamel Station Direction Signs
Clocks
Cast Iron Signs
Loco & Builders company Plate.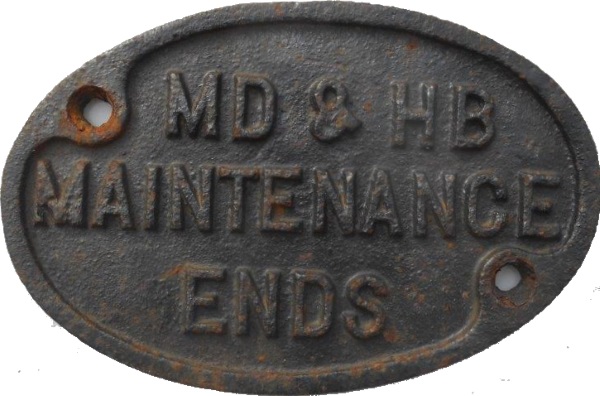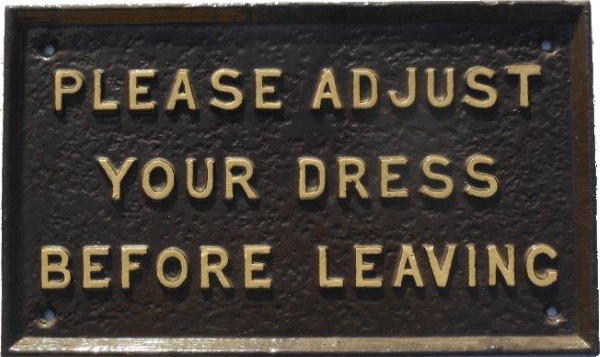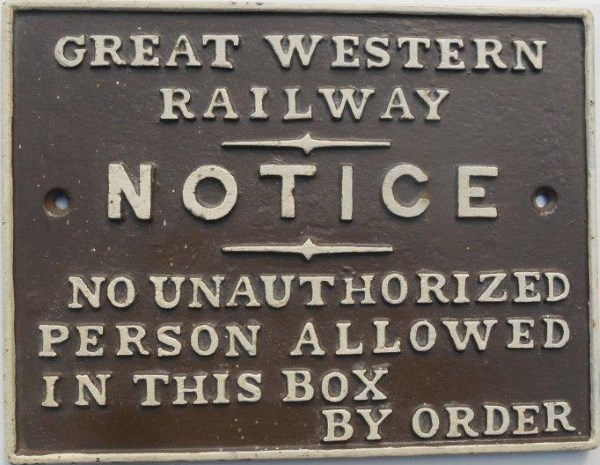 Loco Whistles
Ex Class 9F
Carriage and Destination Boards
Overseas Railwayana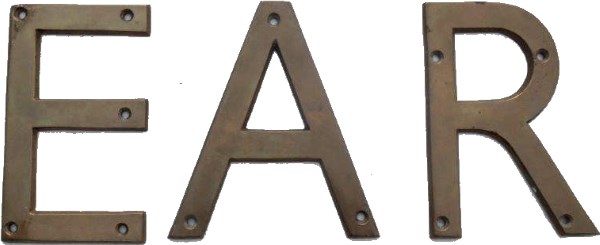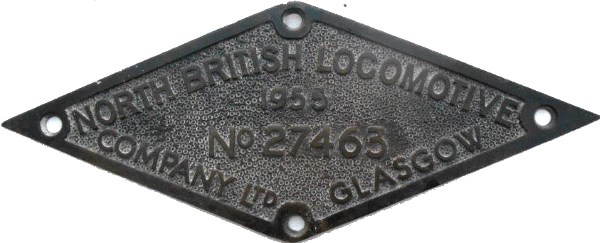 India Railways Wagon Plate
Railway Company Armbands
Cashbags
Depot Plaques
Signalbox Telephones
Pay Cheques
Bus Items
Advertising Signs
Platform Benches
Great Western Railway Bench
Stratford Upon Avon & Midland Joint Bench
Bridge Plates
Platform Signage
Carriage Prints
Mersey Docks Cap Badge
Railway Company Ship's Flags
Jigsaw Puzzles
Rare Book - LNWR Roll of Honour - Great War 1914-1918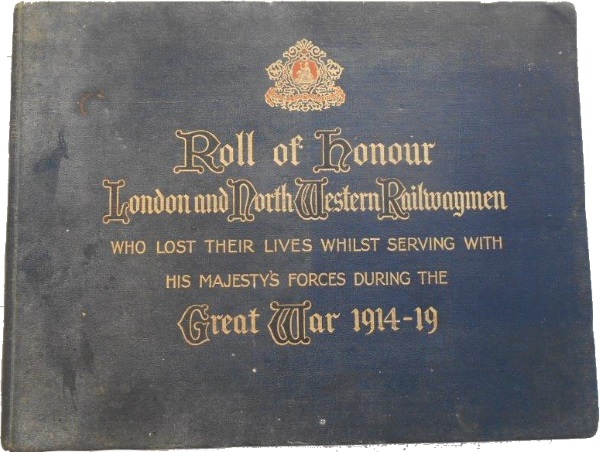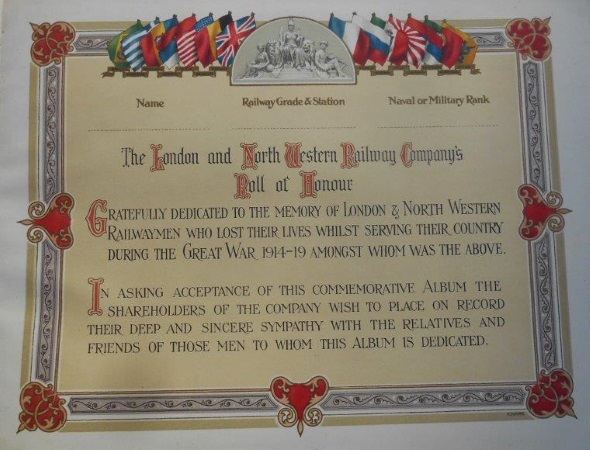 Extremely Rare Survivor
Reproduction Nameplates
Nameplates (Diesel and Electric)

Ex "DELTIC" Class 55 No D9014/55014
"THE DUKE OF WELLINGTON'S REGIMENT"

Ex "WESTERN" Class 52 No D1047
"WESTERN LORD"
Ex "WARSHIP" Class 42 No D831
"MONARCH"
Ex Class 40 No D214/40014
"ANTONIA"
Ex Class 73 No 73 101
"THE ROYAL ALEX"
Nameplate and Worksplates Set.
All carried by Class 47, No. 47 709.
"DIONYSOS" Nameplate and "CREST"
and a pair of BRUSH SULZER worksplates.
Un-Carried Nameplates (Diesel)
Un-Carried Headboard
Worksplates (Diesel and Electric)
Ex "DELTIC" Class 55 No D9017/55017
"THE DURHAM LIGHT INFANTRY"
Ex Class 40 No D222/40022
"LACONIA"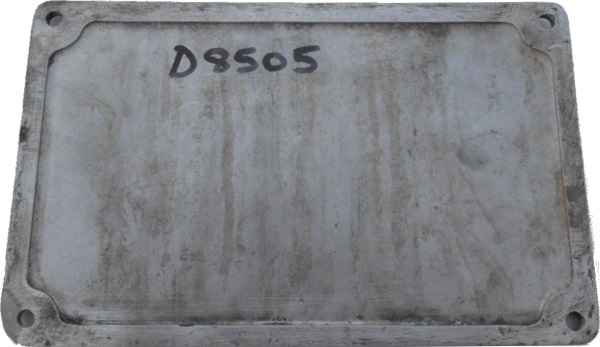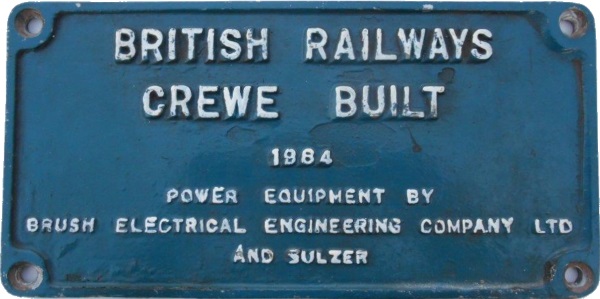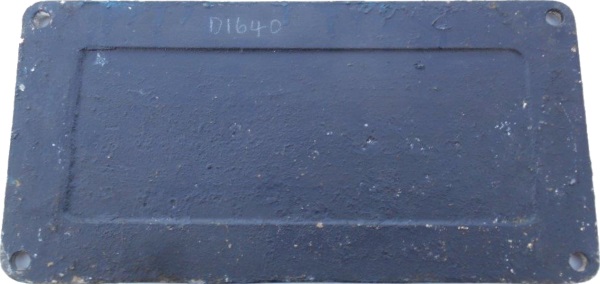 Ex Class 47 No D1640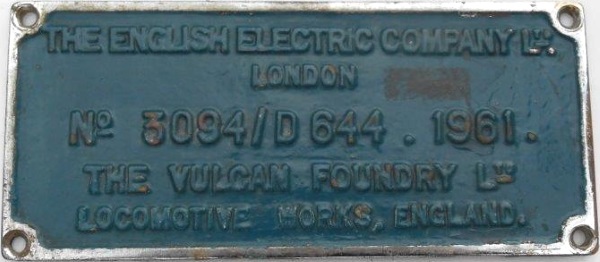 Ex Class 40 No D348/40148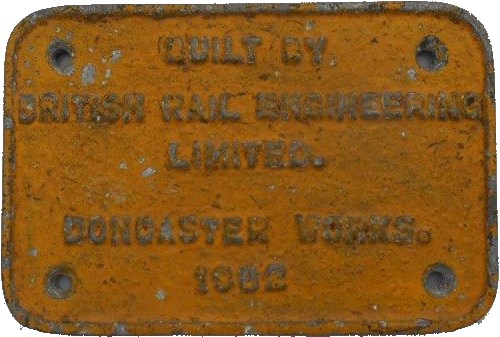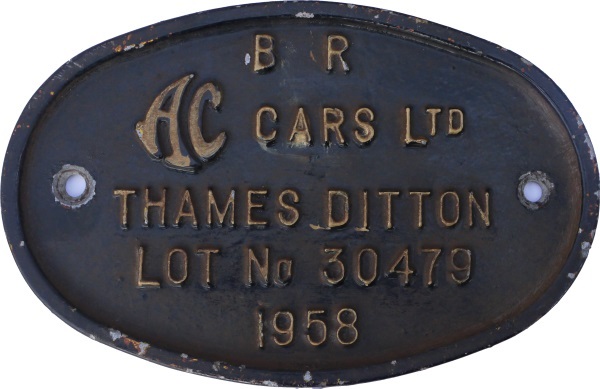 Very Rare Alloy Worksplate off a 4 Wheel Rail Car
Only 5 built
Worksplates (Industrial)
John Fowler & Co
Leeds Ltd
4240017
Flamecut Panels
Ex Deltic Class 55 No D9008/55008
"THE GREEN HOWARDS"
Ex Class 45 No 45066 (visible underneath)
Loco Crest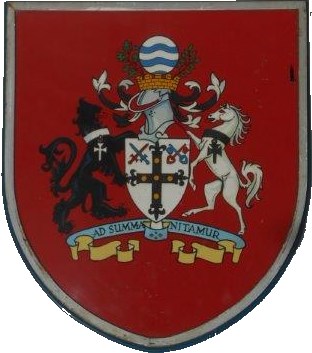 Ex Class 71 No 72121 "CROYDON"
Nameplates (Industrial)
sIndustrial Locomotive Nameplate "WILLIAM".
As carried by a 0-4-0 Sentinel Vertical Boiler Twin Cylinder Locomotive.
Driven by Cogs & Drive Chain.
Steel back plate with raised letters.
Preserved at Peak Rail, Matlock.
Brass Industrial Locomotive Nameplate "ARTHUR".
As carried by an 0-6-0 Diesel Loco.
Loco Fittings
Seatbacks
Cast Iron Doorplates
Signalling - Single Line Tablets
Signalling - Single Line Staffs
Egremont - Moor Row No2 15
Signalling - Single Line Key Tokens
Kemsley - Middle Junc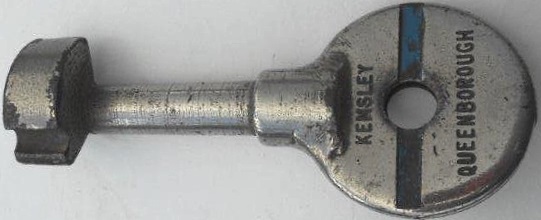 Signalbox Shelf/Lever Plates and Plungers
Wagon Plates
Rare Private Owner's Wagon Plate
(from same wagon)
British Railways Company Transfers
Overseas Railway Company Transfers
Enamel Signs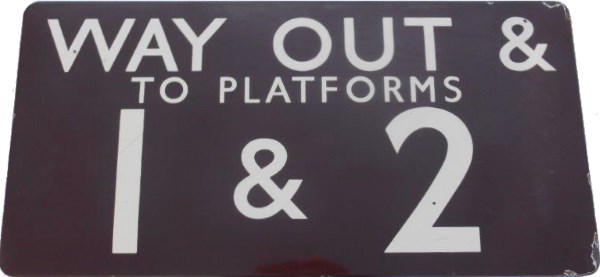 BR (ER) Platform Car Stop Enamel "12"
Platform Bench Arms
Lamps
Platform Lamp
Highway Signs
Posters
Gradient Boards
Tram Collectibles
Rare Book - NER Plans and Sections - 1890
Modern Station Signs
Miscellaneous Collectibles
GER Workman's Passes
Carried Commemorative Plaque
G.E.R. Brass Key Tags
Rare survivor - "Newburgh & North Fife Railway" - Ex Lindores Stn
Loco Headboard - Train Reporting Number
BR Service Timetable - 1952
Reproduction of this Web site, in whole or in part, in any form or medium without express written permission from Railwayana Auctions UK Ltd is prohibited.
Railwayana Auctions UK Ltd - Company Reg No. 04340893. Registered Office: Llys Edmund Prys, St Asaph Business Park, St Asaph, Denbighshire, LL18 OJA.