Home
> Next Auction Gallery
Updated May 19, 2019
Stafford Auction - 6th July 2019
Nameplates - Steam
(Nameplate and Cabside Set - to be sold with matching Cabside No. "6923" below)
Cabsides - Steam
(Nameplate and Cabside Set - to be sold with matching Nameplate - "CROXTETH HALL" above)
Ex GWR Castle Class No. 7028, named "CADBURY CASTLE"
Worksplates - Steam
L.N.E.R. - A4 - BRASS ENGRAVED WORKSPLATE - No "1852 - 1937". Ex A4 Class No 60028 "SEA EAGLE". Un-Covered in a loft after 56 years - bought on a scrap note by a King's Cross Driver. Withdrawal - Sat 29/12/1962 off Kings Cross (34A), Scraped Friday 18/01/1963 at Doncaster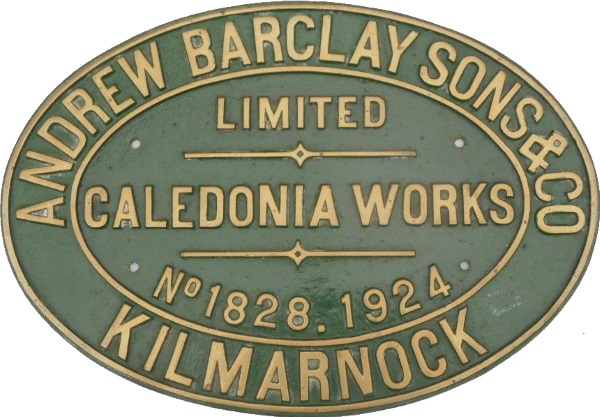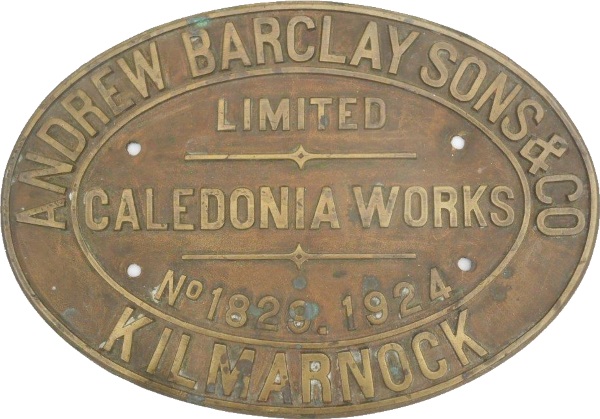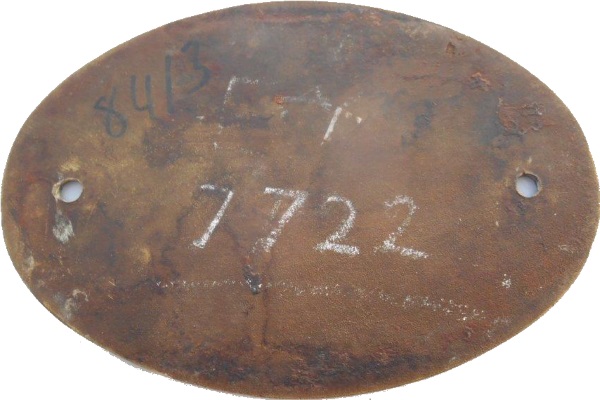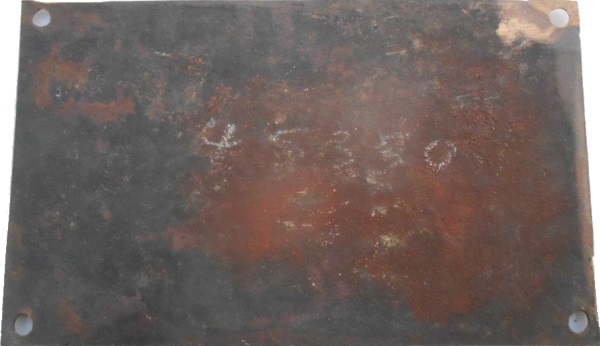 Smokebox Numberplates
"Jubilee" Smokebox No. "45560"
Named "PRINCE EDWARD ISLAND"
NEVER BEEN IN AUCTION BEFORE
ST ROLLOX CASTING
4610 GWR Pannier - Ex 73H Dover / 71G Weymouth - Never been in auction before
4692 GWR Pannier - Ex 70A Nine Elms / 72A Exmouth Jct - Never been in auction before
Whistles - Loco
GWR Large Type Whistle
Signalbox and Ground Frame Nameboards
Signalling Equipment
Single Line Key Tokens
Single Line Tablets
GWR AWS Bell
Coach Plates
Posters
Prints and Artwork
Titled - Cunard RMS Media and Parthia
Enamel Doorplates
Cast Iron Doorplates
Seatback Station Names
Depot Plaques and Double Arrows
Lamps and Lighting
Extremely Rare 1850's Era "EDINBURGH & NORTH RAILWAY" Complete Cast Lamp Post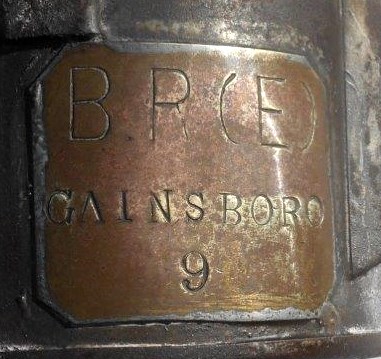 Clocks
Alloy Loco Plaques
Cap Badges
Modern Station Signs
General Signage
Arm Bands
Miscellaneous Collectibles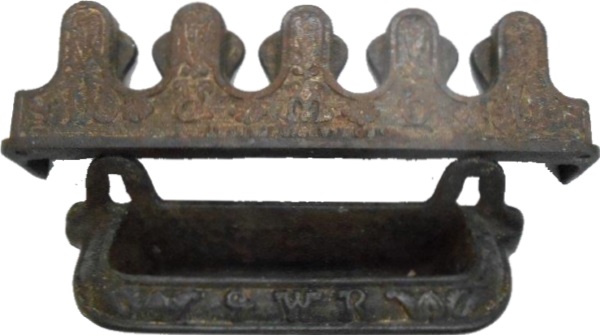 Wall Mounted Umbrella Stand
English Cathederals - "NORWICH"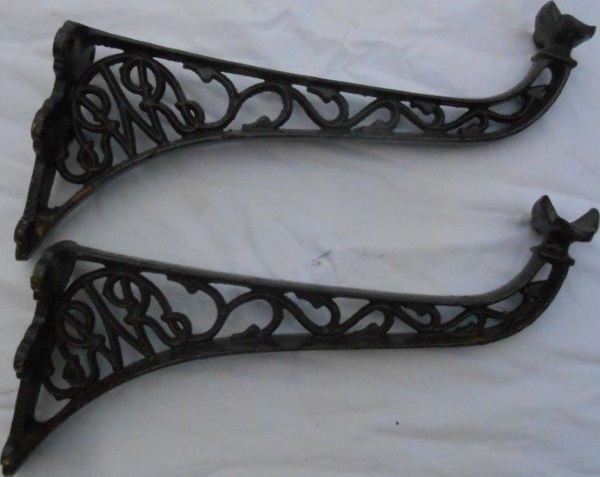 Ex GWR - Passenger Coach Luggage Rack Brackets
Quality Reproductions
D 0280 - D1200 Falcon - Diesel - Crest
Artwork
Books
Adverising Signs
Nameplates - Diesel and Electric
Ex B.R. "PEAK" Class 45. No D65 becoming 45 111

Ex Class 40 No D226/40026
(Click on the above for the full article)
(Click on the above for the full article)
Nameplate and Badge - Ex Class 47 No 47228

Ex Class 45 No D172/97403
Ex Class 86 No 86242
Ex Class 86 No 86253

Ex Class 56 No 56087
Nameplates - Presentation or "Third" Plates
Cabsides - Diesels and Electric
Worksplates - Diesel and Electric
Ex Class 66
Extremely Rare - Class 73 Loco - Chromed Brass Worksplate off loco's E6001 - E6006 - Ex Loco condition. As removed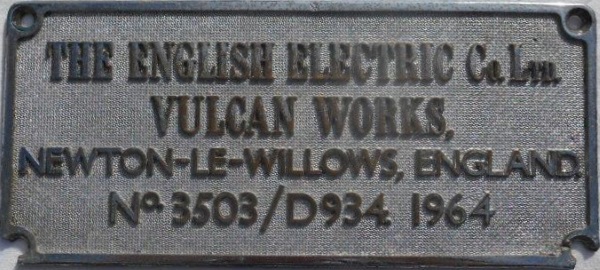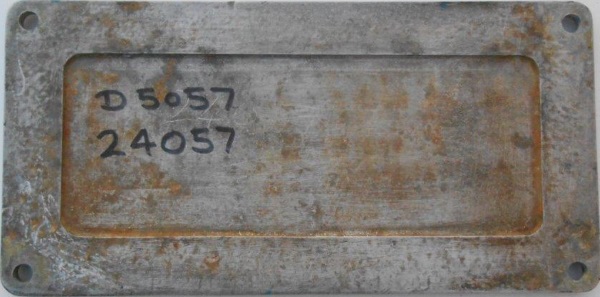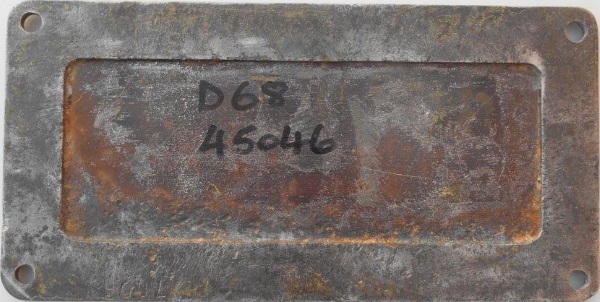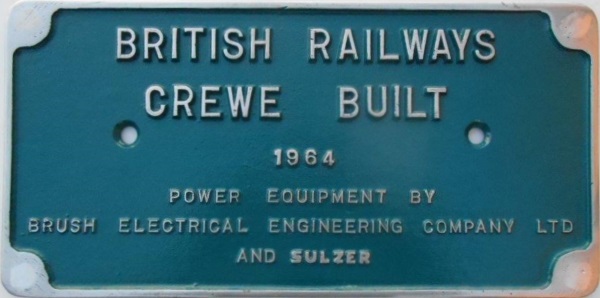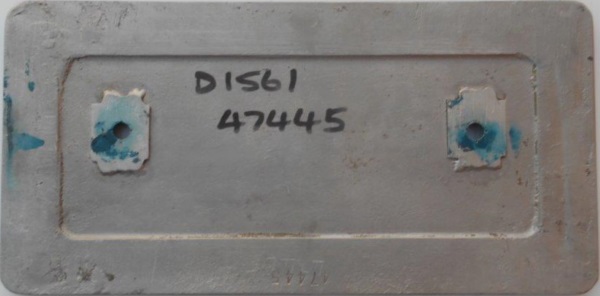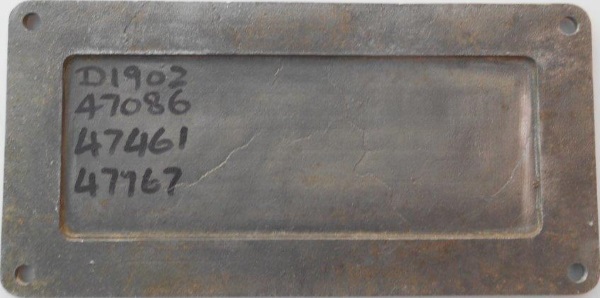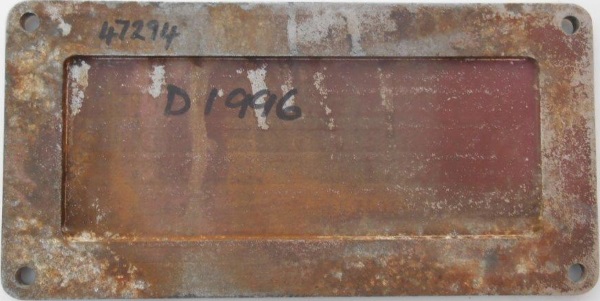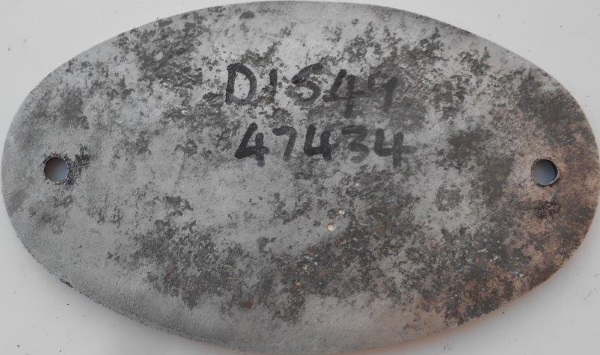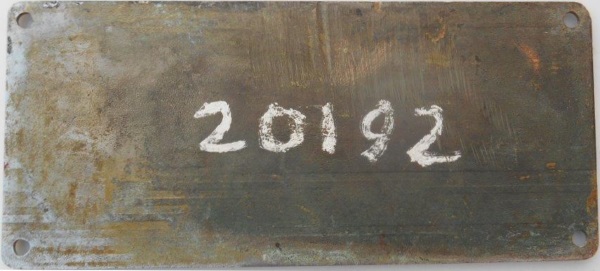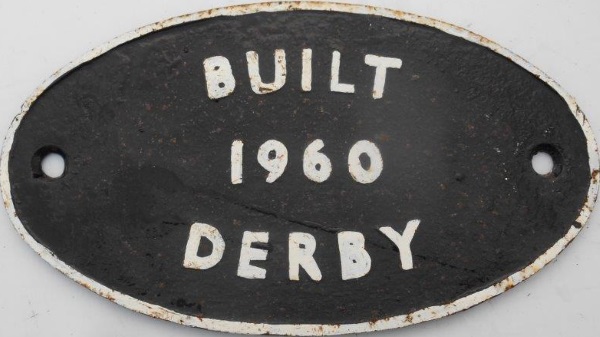 Overseas Railwayana
East African Railways numberplate
Nameplates - Industrial
Industrial Loco Nameplate "DONNINGTON". Ex standard gauge 0-4-0ST built by Manning Wardle, works no. 913 in 1884. New to Moira Colliery Leicestershire where it served its full life until scrapped in 1946.
Ex Workington Steel Works - Loco Plates
Totems
A RARE B.R.(NE) ORANGE - "YORK" - Station Pillar Enamel
FIRST TIME IN AUCTION - IN SUPERB CONDITION - RARE B.R. (ER) "CHELMSFORD" TOTEM




("STAR GAZING: Fans mob Elvis on wisit to Prestwick"
Newspaper cutting on rear of PRESTWICK Totem)

Select Totems
This is a special selection of Totems which are all in 99.9% Mint Condition from a Private Totem Collection.
All pledged for 6th July
Shedcodes
Cast Iron Signs
Carriage Prints
Carriage and Destination Boards
Signalbox Location and Shelf Plates
Superb Selection of Scottish - Engraved "SIGNALBOX BLOCK INSTRUMENT" - LOCATION PLATES
Signalling Instruments
Lamp Tablets
Bridge Plates
Silverplate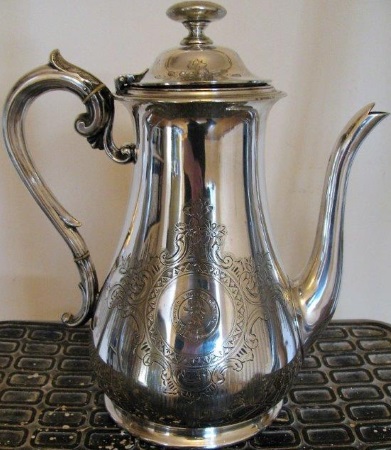 Rare "CHESTER & HOLYHEAD" Coffee Pot
GER Milk Jug
Enamel Station Direction Signs
Two Stunning NER Enamels from Bradford
A B.R. (NE) ORANGE - "BRADFORD EXCHANGE STATION" Street Direction Enamel
A B.R. (NE) ORANGE - "GOODS OFFICE" - Street Direction Enamel, Ex Bradford Exchange Station
Enamel Signs
LSWR Gravy Boat
NER Light Luncheon Box
Original GWR Linen Drawings and Track Plans
Signal Finials
Gradient Posts
Wagon Plates
Minature Loco Plaques
Mini-Posters
Reproduction of this Web site, in whole or in part, in any form or medium without express written permission from Railwayana Auctions UK Ltd is prohibited.
Railwayana Auctions UK Ltd - Company Reg No. 04340893. Registered Office: Llys Edmund Prys, St Asaph Business Park, St Asaph, Denbighshire, LL18 OJA.