Home
> Next Auction Gallery
Updated Nov 11, 2019
Auction Preview Gallery
Mid-Hants Auction - 26th October 2019
Nameplates - Steam
Brass Steam Locomotive nameplate "DORCHESTER CASTLE" as carried by a Collett designed ex GWR 4073 class 4-6-0 No "4090" built at Swindon Works in August 1925. Allocations included Old Oak Common, Penzance, Plymouth Laira, Newton Abbot, Penzance, Exeter, Wolverhampton Stafford Road, Landore, Carmarthen, Neath Court Sart, Shrewsbury and Cardiff East Dock from where it was withdrawn in June 1963. Cut up at Cashmore's Newport, South Wales 06/64. Purchased direct from Swindon still with its original receipt. Neither side every been offered in auction before. In Ex Loco Condition.
Nameplate from Ex GWR Castle Class No 7030 "CRANBROOK CASTLE" with matching cabside (see below)
Nameplate from Ex GWR Hall Class No 5959 "MAWLEY HALL" with matching cabside (see below)
Cabsides - Steam
Cabside from Ex GWR Castle Class No 7030 "CRANBROOK CASTLE" with matching nameplate (see above)
Cabside from Ex GWR Hall Class No 5959 "MAWLEY HALL" with matching nameplate (see above)
Nameplates - Diesel and Electric


Ex EMU Nameplate
Nameplates - Diesel and Electric (Uncarried)
Worksplates - Steam
Smokebox Numberplates
Shedcodes
Doorplates
Special Poster Collection
From the Vendor
I bought a farm desk in a farm auction in Taunton Market back in 1983. The lot came with an old sit up and beg bike which was well worn. I had no idea the bike came with the desk. Both items were mine with my winning bid of £9. I think there was a small box of junk, old spanners etc., as part of the lot.

When I got the desk home and the bike and junk I had a go at opening the locked drawer that was under the desk top.

Using a hacksaw blade I cut through the brass bar and opened the drawer to find the folder of railway posters inside.

Amazing, I knew they were special. How they got there from the 1930's I shall never know unless the desk came out of a station building, which in hindsight may well be the case. The desk owners family having a clear out after the passing of their loved one maybe in the early 1980's would be plausible, especially with the locked drawer and lost key. Nothing rattled in the drawer so it must have been presumed it was empty anyway, lucky me.

Phil
Golf in N Ireland by Norman Wilkinson
London St James Palace by Clark
North Wales by John Mace
Rievelux Abbey
Shipbuilding on the Clyde by Norman Wilkinson
Snowdonia by Greenwood
Southend-on-Sea by Chas Pears
Treasure Island by Norman Wilkinson
Clocks
Posters
Timetable Plates
Enamel Street Direction Signs
Enamel Signs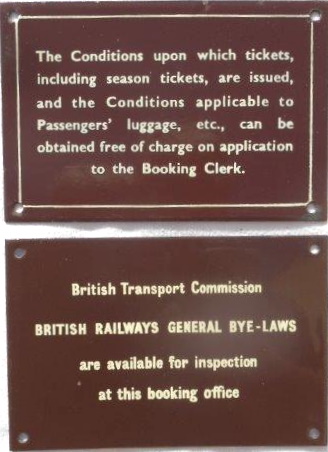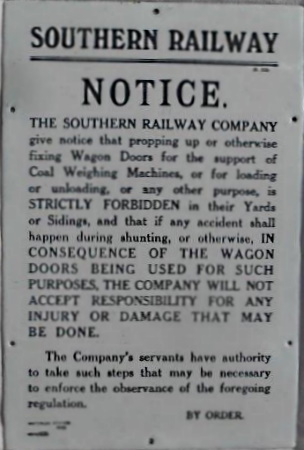 Ex - Bath Spa Station

Tender Plates
Carriage and Destination Boards
Destination Stips (Ex. Waterloo Destination Board)
German Loco Plates
Signalbox and Track Diagrams
LMSR Nannerch Station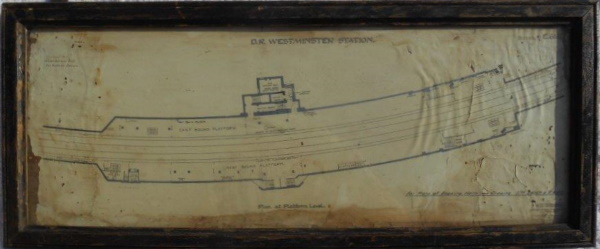 BR Westminster Station
Single Line Staffs

Beddington Lane - Waddon Marsh
Three Bridges - Rowfant
Books
Advertising Enamels
Highway Signs
Platform and Other Signs
Special Item
Miscellaneous Collectibles
Carriage Prints
Pressure Gauges
Modern Signs
Gradient Boards
London Transport
Bridge Plates
Nameplates - Diesel and Electric
Alloy Diesel Hydraulic Locomotive Nameplate "ZAMBESI". As carried by a Class 43 Warship. Built By NBL In Glasgow as Works No 27993 Numbered D864. Entered traffic in May 1962 - Withdrawn March 1971. Cut Up at BREL Swindon November 1971. Front restored, back Ex Loco.
Diesel Hydraulic Locomotive Nameplate Set "WESTERN EXPLORER". As carried by a Class 52 - together with its matching Cabside Numberplate "D1002".

Now a chance to acquire the third set in the Class!
Ex HST No. 43068
Nameplates - Industrial
A Brass Steam Locomotive Nameplate "THE MASTER GENERAL", as affixed to an Andrew Barclay 0-4-0ST works No. 1188, ex-works on 24 February, 1911 for the Royal Arsenal, Woolwich. It was of one of the builder's standard designs with 14in by 22in outside cylinders, 3ft 5in driving wheels and carried this nameplate from new. With the running down of the Woolwich Arsenal railway after WW1 it was one of four surplus standard gauge locos auctioned at the Arsenal on 21 March, 1922. It was purchased by Frank Edmunds, a dealer with an office address in Barlaston near Stoke on Trent, but not known where his yard was. Edmunds still had it in 1923 as he advertised it for sale in August 1923 and sold it soon after with another ex-Arsenal locomotive to the Mersey Docks & Harbour Board who numbered it No. 37 in their fleet. The MDHB resold it in April 1928 to The Southern Railway Civil Engineers Dept. for maintenance work at Southampton Docks. It was almost certainly lent by the SR to McAlpine and/or Mowlem for their big dock construction jobs at Southampton and had large dumb buffers fitted at Southampton. "THE MASTER GENERAL" was withdrawn in 1945 and was noted dumped at Eastleigh Works awaiting scrapping in September 1948 and had been scrapped by January 1949. It is believed to have carried its nameplates until the end as pictures exist with plates on it at Southampton.
Nameplate, Cabside and Bunker Number Plate Set from East African Railways Loco
Brass East African Railways Steam Locomotive Nameplate, Cabside & Bunker Number plates. As carried by a 59 (Mountain) Class 4-8-2+2-8-4 Garratt. Beyer Peacock 1955. No 5923 "MOUNT LONGONOT". In Ex loco - Condition. Largest Metre Gauge locomotives ever built for service between Mombasa and Nairobi in the then British colony of Kenya.
Select Totems
This is a special selection of Totems which are all in 99.9% Mint Condition from a Private Totem Collection.
All pledged for our Mid-Hants Auction on 26th October
Totems
Targets - SR
Worksplates - Diesel and Electric
Ex BR Class 24 No 24001
Worksplates - Ex Overseas Locos
Depot Plaques and Double Arrows
Headboards
Cabsides - Industrial
Cabsides - Diesel and Electric
Seatback Station Names - Enamel
Signalling
Signal Indicators
Signalbox and Groundframe Nameboards
B.R.(E) Dark Blue Original Signal Box Enamel Sign "IPSWICH".
In Excellent condition.
Owned by the vendor for the past 35 years.
Signalbox Shelf Plates
The following 12 Brass Engraved Signal Box Shelf Plates were acquired 40 years ago and are all from the Edinburgh Area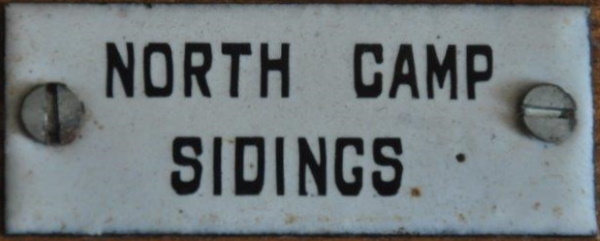 Signal Arms
GWR Calling-On Signal Arm
Original L. & S.W.R Goods Loop C/I - Wooden Shunting Signal Arm From Totton
Early GWR
Signal Finials
Cash Bags
Cast Iron Signs
Loco Whistles
Loco - Miscellaneous
Very Rare Survivor - Original Speedo off "LMS No. 10001". One of the first two mainline diesel locomotives built in Great Britain.
TABLET CATCHER off an Ex-32G Melton Constable (M & G N ) LMS Ivatt 2-6-0 Loco No 43152. Rare Survivor!!
Lamps and Lighting
Wagon Plates
Office Stamps
Other Advertising
Reproduction of this Web site, in whole or in part, in any form or medium without express written permission from Railwayana Auctions UK Ltd is prohibited.
Railwayana Auctions UK Ltd - Company Reg No. 04340893. Registered Office: Llys Edmund Prys, St Asaph Business Park, St Asaph, Denbighshire, LL18 OJA.