Home
> Next Auction Gallery
Updated Mar 15, 2019
Auction Preview Gallery
Mid-Hants Auction - 20th April 2019
Nameplates (Steam)
Steam Locomotive Nameplate "BIBBY LINE". As carried by SR Bulleid Pacific Merchant Navy Class 4-6-2 built at Eastleigh Works. Entered Traffic June 1945, numbered 21C20. It was renumbered as 35020 by BR in May 1948, rebuilt at Eastleigh during 1956 and subsequently withdrawn in February 1965. Shed allocations included Nine Elms and Weymouth.
Original "West Country Class" Loco Nameplate Scroll
Bought from Eastleigh in 1963

Steam Locomotive Nameplate "CHARLES J HAMBRO". As carried by a GWR 2900 Saint Class 4-6-0 No 178 built at Swindon, Works No 2112. Entered Traffic April 1905 and originally Named "KIRKLAND" after the racehorse owned by the GWR Director Frank Bibby which won the 1907 Grand National. It was renumbered 2978 in December 1912 and renamed in May 1935 after the GWR Director who became Chairman in 1940. Allocated new to Bristol Bath Road, it was withdrawn from Swindon in August 1946 and cut up at Swindon Works.
Brass Steam Locomotive Nameplate "MISTERTON HALL". As carried by a Collett designed 49xx Class ex GWR 4-6-0 Number "6916" built at Swindon Works in June 1941. Allocations included Bristol St. Philips Marsh, Hereford, Worcester, Shrewsbury and Banbury from where it was withdrawn in August 1965. Cut up on site at Banbury shed by Friswell's of Banbury 02/66. Misterton Hall is situated in Lutterworth, Leicestershire. This is the left hand side Plate, first time in auction, Purchased for £15.00 from Swindon in 1964. Ex Loco condition.
Enamel Signs
Enamel Station Name Signs
Running-in-Boards
Signalbox Nameboards
Clocks
Modern Station Signs
London Transport
Station Direction Sign
Posters
GWR Early Framed & Glazed Poster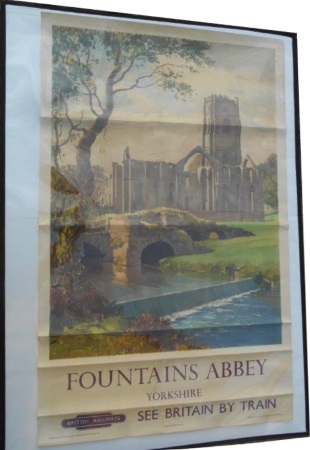 Extremely Rare - Original 1879 GWR Poster Numbered 58 Sailing between "WATERFORD & MILFORD"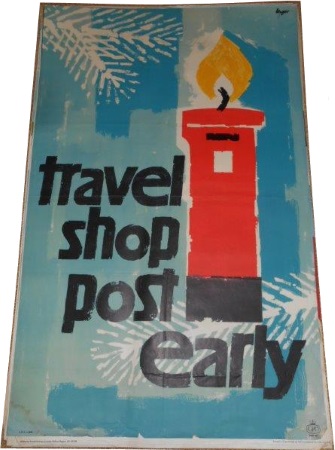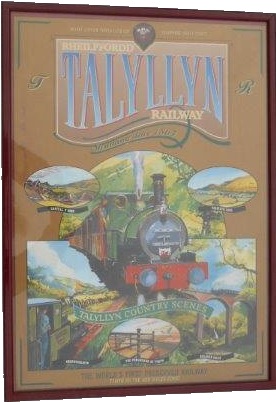 Double Arrows
Cast Iron Signs
Fire Buckets
Signalling Indicators
Signalling Related
Carriage Prints
London Transport
LNER Water Can
Cap Badges
Chair - Ex "Eastleigh Works"
Quality Reproductions
Platforms Signs
Bridge Plates
Artwork
Bus Destination Blind
SR Signal Lamp Interior
Mileage Markers
Fire Service Helmets
Nameplates (Diesel and Electric)
D1052 WESTERN VICEROY Nameplate and Cabside - Purchased direct from Collector's Corner in 1970's

Ex Class 60
Ex Class 33

Worksplates (Diesel and Electric)
Totems
Targets (SR)
Enamel Doorplates
Cast Iron Doorplates
Cabside Numberplates
Smokebox Numberplates
Shedcodes
Loco Items
Flamecut Panel
Ex SR Merchant Navy Class "CANADIAN PACIFIC"
Chimney
Ex SR Merchant Navy Class "CANADIAN PACIFIC"
Hunslet Radiator Plate
Hudswell Radiator Plate
Stanier "Hooter" Loco Whistle
Nameplates (Industrial)
Nameplates (Official, Un-Carried)
Signalling - Single Line Tablets
Signalling - Single Line Key Tokens
Signalling - Single Line Staffs
Thames Haven - Home Signal - Thames Haven Jct


St Albans - Watford
Signal Finials
Station Destination Strips
LSWR Enamel Station Destination Plate
Carriage and Destination Board
"BRIGHTON BELLE"
Two Small SR Jugs
Pre-Grouping - Isle of Wight Rly Double Sided Destination Board
Rare Survivor
Pre-Grouping - S E & C Rly Destination Boards
Rare Survivors
Wagon Plates
Highway Signs
Track Layout Diagrams
Miscellaneous Collectibles
Shipping Flags
Reproduction of this Web site, in whole or in part, in any form or medium without express written permission from Railwayana Auctions UK Ltd is prohibited.
Railwayana Auctions UK Ltd - Company Reg No. 04340893. Registered Office: Llys Edmund Prys, St Asaph Business Park, St Asaph, Denbighshire, LL18 OJA.