Home
> Next Auction Gallery
Updated Feb 21, 2020
Auction Preview Gallery
Mid-Hants Auction - 11th April 2020
Nameplates - Diesel and Electric
Shedcodes
Extremely Rare Ex-Loco Southern Region Shed Code Plate Allocated "71I" - SOUTHAMPTON DOCKS. As carried by a USA 0-6-0 Tank Loco with its Casting Triangle on the rear. Very few originals have ever been offered to auction.
Totems
A Rare Trio of - "Somerset & Dorset" Totems.
---
Train Indicator Enamels
Ex - Waterloo Indicator Board
Cast Iron Signs
Nameplates - Steam
Nameplates - Industrial
Smokebox Nuumberplates
SR Targets
Station Lamp Tablets
Enamel Signs

Ex - St Helens Station -Isle of Wight
Ex - Exeter Central Station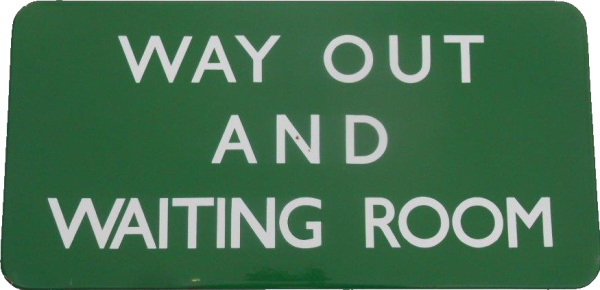 Ex - Exeter Central Station
Ex - Exeter Central Station
Doorplates
London Transport - Buss Destination Blinds
Reproduction of this Web site, in whole or in part, in any form or medium without express written permission from Railwayana Auctions UK Ltd is prohibited.
Railwayana Auctions UK Ltd - Company Reg No. 04340893. Registered Office: Llys Edmund Prys, St Asaph Business Park, St Asaph, Denbighshire, LL18 OJA.